People all over are talking about the work of Stephan Anstey – why aren't you?
Feel free to send a testimonial if you'd like. In all probability, it'll end up here.

I'd like to claim these are all unsolicited, honest, and real testimonials, but I have actually begged for several of them, and many of them sound a bit more unlikely than a rabid turtle attack.
---
Sometimes his poetry makes me laugh, out loud; sometimes it makes me think, deeply; and sometimes, it hits me right in the heart. But here is what I most wish to say about Stephen; when I met him (online, on a poetry site), he was very encouraging. He would read my work and offer helpful criticisms. He never made me feel that what I wrote was not worth reading. No, he gently pushed me to continue to write, read, and offer help/suggestions to others as well. What he ultimately did was to help build my own confidence in my own work.
I love how he posts and asks for suggestions for poetry for him to write. A word or two dropped in his ear, and he comes back with a poem for the individual that is fulfilling and intuitive.
— Rene Jones
Stephan's words take you to moments.
His poetry, his intelligence and sensitivity are uncommon.
A diamond. – Alba Hernández
It is easy to reduce Stephan's poetry to bright words and strange metaphors, and easy to see how he weaves fanciful webs out of scraps the rest of us might toss into our junk drawers.  The strangeness of much of his verse might lead the casual reader to consider it light, and sometimes no more than play.  But that's rarely the case.  Rather, his bright words and surprising imagery — from the fantastic to the mundane — are stained glass shards offering us voyeurs peeks (sometimes oddly colored and distorted) into the nooks and dark crannies of this artist's mind. And yet, we don't need to see the whole window to appreciate the individual pieces, even if we're not sure if we're watching Greek gods have a tea party or dogs playing poker. This is a compliment to Stephan. –  Julie Ann Cook, South Carolina
Stephan Anstey's poetry is like sidewalk art with many colors of chalk on the bumpy pavement of the human mindscape. – Lori Zimmermann, Massachusetts
Stephan's poetry is like corn. You always end up giving it a second look. – Ed Marshall, New Hampshire

Anstey's poetry touched me. I had to call the cops. I`ve decided against a restraining order, however. – David Hirt, Chicago, Illinois
Stephan takes you places you've never been before, yet they seem hauntingly familiar. – Alice Robinson, Winnipeg, Manitoba, Canada
Like the primoidal ooze from which all life emerged, so too does Stephan. – Hans Laping Boston, Massachusetts
Stephan's poetry soars on the wings of a bird, and then smacks right into a wall when you're not looking. – Debra Jewett Siriani, Westford, Massachusetts
Stephan's work is like a vacuum, he sucks everything in and when he switches to blow, you just don't know what delights you'll find!" – Andrew Mercieca, Altona, Victoria, Australia
"Despite his obviously disturbed mental state, he writes some good poetry." – Liza Benedict, Stephenville, Texas
"If Picasso was a poet his name would be Anstey." – Crystal Haynie, Crockett, Texas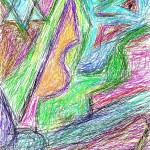 "Stephan's poetry is like a rash. It will occasionally disappear for a spell, but it always seems to come back. And it's an itch you just need to scratch." – Michael Shetler, Lowell, MA
"Stephan is the Yogi Berra of poetry." – Chuck Mahaleris, Augusta, Maine
"Stephan writes what he thinks before thinking it." – Jeffrey Parren, Rutherford, New Jersey
"Stephan's poetry is like … umm… lightning?" – Phil McKnight, Wells, Texas
"Anstey's poetry is great for procrastinating. I really enjoy pretending to understand what the hell he's doing half the time." – George Taylor, Kittery, Maine
"What he said." – Brenda Budinger-Weschke, London, UK
"A Haiku for Muppet Man: He writes.
Art, too, is his love.
Mistress Muse. Stephan" – Patricia Horton-Gerschler, Gilford, New Hampshire
"If I were this awesome of an artist, I'd have my own website too." – Amy Wood, Mustang Oklahoma
"Good poetry writes Stephan – read that as you will." – Deepak Morris, Pune, Maharashtra, India

Offcuff and original. – Jamie Morris, La Crosse, Wisconsin
He's a little off but aren't most poets? – Carrie Ann, Anderson, Indiana
Anstey's writing is like sampling the sweet pungent nectar of a philosophical prostitute nun who was raised as a catholic, but converted to buddhism after visiting Mexico, then went under the knife to widen her chin and brow bone. Stephan Anstey's writing is just like this. Men, women, whores, Indian Muslims from Fiji, nuns, and especially those who appreciate the calculated punch of every carefully selected word, will not be able to put this guy down. He's a true visionary in the age of demystification.
– Nicole Searcy, Ravensdale, Washington
Reading Stephan is like both side of the pillow being cool when your a/c doesn't work again. – Lee Crase, Atlanta, Georgia
---
Sign up now to get Anstey in your inbox!
If you have a testimonial you think belongs here, contact us and send it along! (With a link so I can link back to you!)